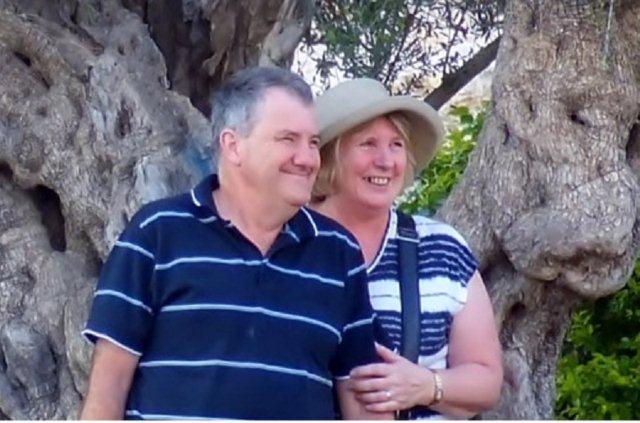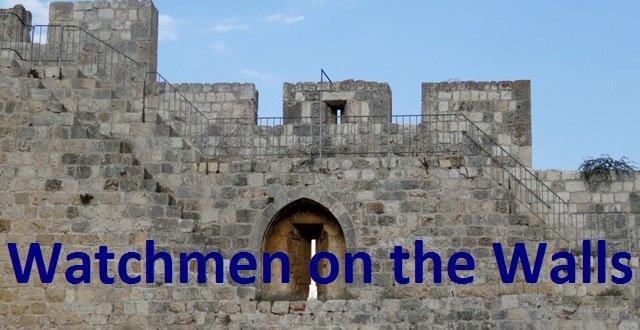 "I have set watchmen on your walls, O Jerusalem; They shall never hold their peace day or night.  You who make mention of YHVH, do not keep silent, and give Him no rest till He establishes and till He makes Jerusalem a praise in the earth." Isaiah 62:6-7
There are many opposing the Covenant  Promises of possessing the Land and we are to stand with Israel as Watchmen, interceding continually for the Covenant Promises of YHVH to be fulfilled.
 When YHVH ( Our Heavenly ABBA) hears HIS WORD proclaimed, reminding HIM of HIS PROMISES, 
He reacts to perform it, making sure HIS  WORD does not return void!
THE KING OF GLORY                                            PSALM 24
YHVH WILL ROAR                                                JOEL 3:16-18, 20-21, 2:18-19
THE NATIONS                                                       PSALM 2
SPIRIT OF GRACE                                                ZECHARIAH 12:9-11, 14:8-9
GREAT IS YHVH                                                    PSALM 48:1-3, 125:1-2
NEVER BE SILENT                                                 ISAIAH 62:1-12 PSALM 83:1-7, 14-19
I AM ZEALOUS FOR JERUSALEM                          ZECHARIAH 1:14-17
REPAIR DAMAGES                                                AMOS 9:11-15
JERUSALEM                                                          ZECHARIAH 2:4-5, REVELATION 21:1-4
EVERLASTING KINDNESS                                     ISAIAH 54:7-10, EZEKIEL 39:22-25
SING O DAUGHTER                                               ZEPHANIAH 3:14-20
PROPHESY                                                           EZEKIEL 37:4-6, 9, 11-14
ZION                                          JOEL 3:16-17, ZECHARIAH 8:2-5, PSALM 132:13-18, ZECHARIAH 2:10-12
COMFORT                                                             ISAIAH 40:1-3, 51:3, 61:4,7
PEACE OF JERUSALEM                                        PSALM 122:1-7
COVENANT                                                           GENESIS 15:18, PSALM 105:7-11
WATCHMEN                                                          ISAIAH 52:7-10
"YHVH will bless you and He will keep you;

YHVH will make His face to shine upon you, and he will be gracious to you;
YHVH will lift up His countenance to you, And He will establish SHALOM for you." Numbers 6:24-26
ISRAEL IS FOREVER AND JERUSALEM WILL BE MADE A PRAISE IN ALL THE EARTH.