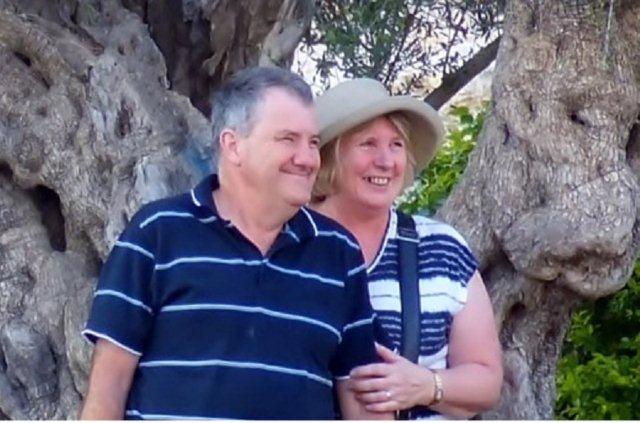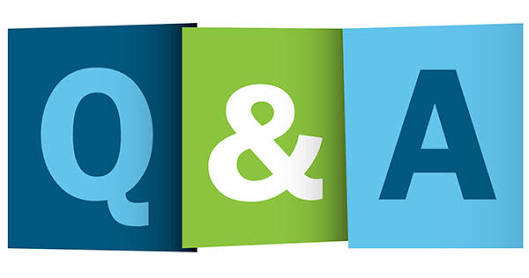 A JOURNEY INTO TRUTH
YHVH made it clear.
His people are to be set apart, to live a different life than the rest of the world. We live differently and set apart when we choose to follow Him and to live in His ways.
The Holy Spirit should be leading us, or pointing us to His Torah, the perfect instructions from our Creator detailing how He wants his people to live.
Luke 24:45 (ESV) 45 Then he opened their minds to understand the Scriptures.
Who is Israel?
Anyone who joins themselves to YHVH by entering into His Covenant.
Isaiah 56:6 (NKJV) 6 "Also the sons of the foreigner Who join themselves to the Lord, to serve Him, And to love the name of the Lord, to be His servants— Everyone who keeps from defiling the Sabbath, And holds fast My covenant—
Ephesians 2:12-13 (NKJV) 12 that at that time you were without Christ (Messiah), being aliens from the commonwealth of Israel and strangers from the covenants of promise, having no hope and without God (YHVH) in the world. 13 But now in Christ Jesus (Yeshua Messiah) you who once were far off have been brought near by the blood of Christ (Messiah).
GRAFTED INTO ISRAEL (NOT RELIGION)
Believers = Branches (native born and grafted in foreigner (Romans 11:17-27)
Israel = The Olive Tree (Jeremiah 11:16-17, Hosea 14:5-6)
Messiah = The Root (Isaiah 11:10, Revelation 5:5, Revelation 22:16)
What is the Truth?
John 17:17 (NKJV) 17 Sanctify them by Your truth. Your word is truth.
Psalm 119:142 (NKJV) 142 Your righteousness is an everlasting righteousness, And Your law is truth.
Are the Father's Instructions a burden?
Scripture says the Law (Torah) is:
The Way – Malachi 2:8                 Truth – Psalm 119:142               Life – Proverbs 6:23
Light – Isaiah 8:20                          Perfect – Psalm 19:7                   Holy – Romans 7:12
Freedom – Psalm 119:45              Good – Proverbs 4:2
Yeshua = Torah?
YESHUA.
John 1:14 (NKJV) 14 And the Word became flesh and dwelt among us, and we beheld His glory, the glory as of the only begotten of the Father, full of grace and truth.
John 14:6 (NKJV) 6 Jesus said to him, "I am the way, the truth, and the life. No one comes to the Father except through Me.
TORAH (first 5 books of the Old Testament, the "Law")
The Way   Psalm 119:1,   The Truth   119:142,   The Life   Proverbs 13:14
How do we show our love for Yeshua?
John 14:15 (NKJV) 15 "If you love Me, keep My commandments.
2 John 6 (NKJV) 6 This is love, that we walk according to His commandments. This is the commandment, that as you have heard from the beginning, you should walk in it.
Are we blessed by keeping HIS commandments?
Revelation 22:14 (NKJV) 14 Blessed are those who do His commandments, that they may have the right to the tree of life, and may enter through the gates into the city.
If you believe the Torah is done away with, how can you say you believe the words of Yeshua?
John 5:46-47 (NKJV) 46 For if you believed Moses, you would believe Me; for he wrote about Me. 47 But if you do not believe his writings, how will you believe My words?"
Does Forever mean Forever?
Psalm 106:1 (NKJV) 106 Praise the Lord! Oh, give thanks to the Lord, for He is good! For His mercy endures forever.
Psalm 119:44 (NKJV) 44 So shall I keep Your law continually, Forever and ever.
Did Paul teach against the Commandments?
Romans 2:13 (NKJV) 13 for not the hearers of the law are just in the sight of God, but the doers of the law will be justified;
What is good doctrine?
Proverbs 4:2 (NKJV) 2 For I give you good doctrine: Do not forsake my law.
Does the Law of God (YHVH) still stand today?
Heaven and Earth are the two witnesses of YHVH's Law (Deuteronomy 30:19)
Which is why the Law does not pass away until Heaven and Earth also pass away.
Matthew 5:18 (NKJV) 18 For assuredly, I say to you, till heaven and earth pass away, one jot or one tittle will by no means pass from the law till all is fulfilled.
Revelation 21:1 (NKJV) 21 Now I saw a new heaven and a new earth, for the first heaven and the first earth had passed away. Also there was no more sea.
Because Revelation 21:1 has not happened yet, YHVH's Law should be kept by all believers NOT FOR SALVATION, but out of obedience and love.
Do you practice lawlessness? Or do you practice the law?
THE FAITH YOU PRACTICE HAS AN ETERNAL REWARD OR CONSEQUENCE.
Matthew 7:22-23 (NKJV)
22 Many will say to Me in that day, 'Lord, Lord, have we not prophesied in Your name, cast out demons in Your name, and done many wonders in Your name?' 23 And then I will declare to them, 'I never knew you; depart from Me, you who practice lawlessness!'
Receive the Holy Spirit (Acts 2:38) But what does the Holy Spirit do?
Ezekiel 36:26 (NKJV) 26 I will give you a new heart and put a new spirit within you; I will take the heart of stone out of your flesh and give you a heart of flesh.
THE PROMISE OF THE HOLY SPIRIT IS THAT IT WOULD CAUSE US TO FOLLOW THE TORAH (the law)
Jeremiah 31:33 (NKJV) 33 But this is the covenant that I will make with the house of Israel after those days, says the Lord: I will put My law in their minds, and write it on their hearts; and I will be their God, and they shall be My people.
Hebrews 8:10 (NKJV) 10 For this is the covenant that I will make with the house of Israel after those days, says the Lord: I will put My laws in their mind and write them on their hearts; and I will be their God, and they shall be My people.
Hebrews 10:16 (NKJV) 16 "This is the covenant that I will make with them after those days, says the Lord: I will put My laws into their hearts, and in their minds I will write them,"
1 John 3:24 (NKJV) 24 Now he who keeps His commandments abides in Him, and He in him. And by this we know that He abides in us, by the Spirit whom He has given us.
 Shabbat forever?
Exodus 31:13 (ESV) 13 "You are to speak to the people of Israel and say, 'Above all you shall keep my Sabbaths, for this is a sign between me and you throughout your generations, that you may know that I, the Lord, sanctify you.
Exodus 31:16-17 (ESV) 16 Therefore the people of Israel shall keep the Sabbath, observing the Sabbath throughout their generations, as a covenant forever. 17 It is a sign forever between me and the people of Israel that in six days the Lord made heaven and earth, and on the seventh day he rested and was refreshed.'"
What is sin?
1 John 3:4-6 (NKJV) 4 Whoever commits sin also commits lawlessness, and sin is lawlessness. 5 And you know that He was manifested to take away our sins, and in Him there is no sin. 6 Whoever abides in Him does not sin. Whoever sins has neither seen Him nor known Him.
1 John 3:24 (NKJV) 24 Now he who keeps His commandments abides in Him, and He in him. And by this we know that He abides in us, by the Spirit whom He has given us.
1 John 5:1-3 (NKJV) 5 Whoever believes that Jesus is the Christ is born of God, and everyone who loves Him who begot also loves him who is begotten of Him. 2 By this we know that we love the children of God, when we love God and keep His commandments. 3 For this is the love of God, that we keep His commandments. And His commandments are not burdensome.
BUT, GOD KNOWS MY HEART?
Yes, God (YHVH) does know your heart, and this is what He said about it.
Jeremiah 17:9-10 (NKJV) 9 "The heart is deceitful above all things, And desperately wicked; Who can know it? 10 I, the Lord, search the heart, I test the mind, Even to give every man according to his ways, According to the fruit of his doings.
So what do we need to do?
We go from slaves to sin, to Slaves of YHVH (God Almighty)
Romans 6:15-16 (NKJV) 15 What then? Shall we sin because we are not under law but under grace? Certainly not! 16 Do you not know that to whom you present yourselves slaves to obey, you are that one's slaves whom you obey, whether of sin leading to death, or of obedience leading to righteousness?
What do we do?
It is all about the "seeking" aspect. There are those who are "seeking truth" and, those simply "seeking to defend their position."
Acts 17:11 Now these Jews (Bereans) were more noble than those in Thessalonica; they received the word with all eagerness, examining the Scriptures daily to see if these things were so.
A person needs to be seeking pure, unadulterated truth, and open to that truth, whatever it may be.
Shalom, and may YHVH bless you in walking in the whole Word of YHVH.